'A pearl is an everlasting tear,' he whispers. 'A swaddled hurt.' I stare at him. 'Likewise, the loveliest eyes are found in the heads of women who have suffered.' 
What a pleasure it is to read a good story, especially one that surprises and delights at every turn. Fresh from the success of her excellent debut novel Himself, it is great to see Jess Kidd return with an even bigger and braver effort in her second showing.
The Hoarder is a wonderfully mysterious tale that deals with loss in many creative and imaginative ways. Maud Drennan is a careworker assigned to the cantankerous and dangerous Cathal Flood. Her latest patient resides in a crumbling mansion amongst a colossal sea of rubbish and several feral cats (not to mention a pet fox.) It doesn't take long however to find out that there are many secrets buried beneath this pile of trash.
'Memory is like a wayward dog. Sometimes it drops the ball and sometimes it brings it, and sometimes it doesn't bring a ball at all: it brings a shoe.'
Once again, Kidd peppers her tale with plenty of humour and witticisms as the story develops. Elements of the supernatural are stitched into the tale seamlessly. However, the real life family history of the characters provides more mystery and intrigue than the ghosts and ghouls. This is what I love about Jess Kidd's work the most, she makes the unbelievable credible and the believable incredible.
'I cry for the people who are dying from bowel obstructions and car crashes, heart attacks and lingering diseases,  unhappiness and fluke DIY accidents. I cry for old rogues holed up in their clutter and brave souls too scared to go out.  cry for dead wives and bad sisters and disappeared schoolgirls. I cry for those who can't remember and those who can't forget and those who are stuck somewhere in the fucking middle.'
The best thing that an author can do for herself is carve out their own niche. Himself and The Hoarder are undoubtedly two novels from the same creator, but they stand apart from anything else that I have read in recent times. Jess Kidd's novels are bags of fun to read yet still have those highly charged emotional moments that bring you back to reality. If you want to read something new, I can't recommend her work highly enough.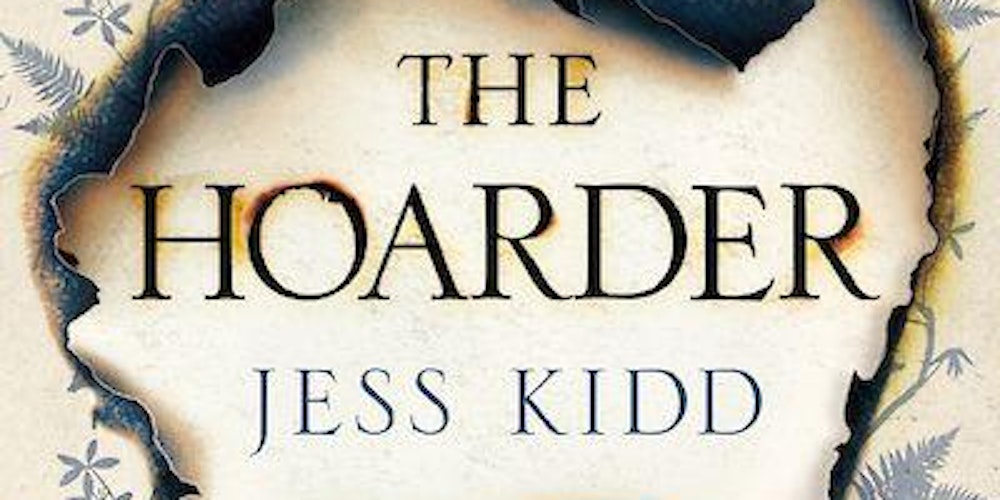 Did you know?
Jess Kidd worked as a support worker to the elderly in a previous life. No wonder her more senior characters are encapsulated with so much vim and vigour!