I recently spotted that many of the books that I have been reading this year have had a common theme: the sea. This has got me wondering what draws me to stories like these and why do I keep coming back to them.
Maybe it's because I live near the coast. I am very lucky to live only a five minute drive from the sea. In the spring, I often enjoy many a gruelling training session on the beach. In the summer, I use the sea to cool down and recover late in the evenings. The rest of the year, I try to get to beach for a nice audiobook walk or run. Sometimes I will just swing by to watch and listen to the waves.
There are many beautiful Blue Flag beaches near where I live but Curracloe Beach is the real star attraction. The D-Day scenes for Saving Private Ryan were filmed here as well as some scenes from Brooklyn. The Raven Point walk that finishes on this beach is in my opinion one of the most beautiful walks in the country. I could be biased though! Further north, the Bray-Greystones Cliff Walk is another stunning seaside ramble worth a look.
As a tribute to the awesome power of the ocean, here are the books that come to mind when I think about reading and the sea…
I Found My Tribe (Ruth Fitzmaurice)
So far this has been my book of the year. I listened to this book as an audiobook then promptly bought two copies and shared it around as much as I could. Ruth Fitzmaurice tells her story with a passion and honesty that inspires from start to finish. An incredible read. Read my full review here.
Barbarian Days (William Finnegan)
This Pulitzer prize-winning memoir of a surfer caught my eye last year and I am delighted to be currently listening to the author reading it. I feel that this always adds to a story, especially in the context of a memoir. So far, so good. This book is ensuring that Hawaii remains to be one of the top destinations on my wishlist!
The Waves (Virginia Woolf)
A work of stunning originality that continues to amaze me months later. Woolf weaves the narrative of six lifetimes together to create an unforgettable story about growing up and how we relate to each other. This is one that I can see myself returning to. Read my full review here. This book is available for free, click here to get a copy.
The Old Man and the Sea (Ernest Hemingway)
One of the truly accessible classic reads. I got this free with a Saturday newspaper and promptly read it in one sitting.  Over the course of its pages, The Old Man and the Sea reveals itself as a simple parable. This book is also available for free. Get a copy here and read it now! Why not?
The Voyage of the Dawn Treader (C.S. Lewis)
I'm sticking in this one for a bit of fun. I read it at a very young age and I will always remember it as the one book from the Chronicles of Narnia series that dragged on a bit. I just could not get my bearing around the different parts of the ship and I felt that it the characters seemed to be lost at seas for eternity. That being said, I did manage to finish it and complete the rest of the series. I must go back and reread them all again to appreciate them fully some day.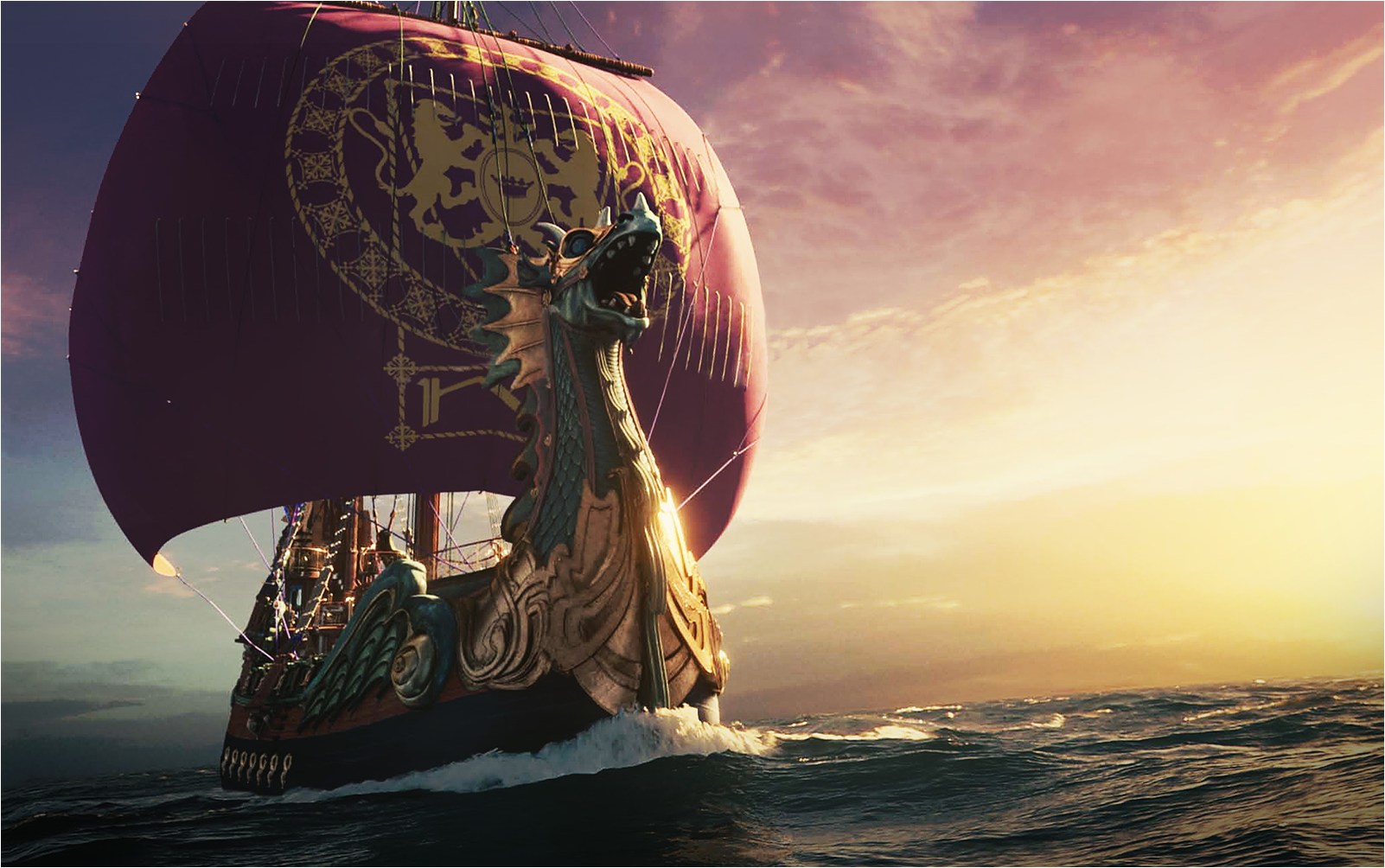 The Sea (John Banville)
As someone who us a big fan of the Man Booker Prize and also comes from the same part of Ireland as this author, it is a wonder that I haven't picked this up off my bookshelf at home and read it yet. Maybe this will be my next great ocean-orientated read…or maybe I'll take the plunge (pardon the pun) and finally attempt Moby Dick.
Does anyone have any recommendations to add to this list? Please share!