'I'm disappointed in myself. In my life. All my life, everything I tried. I only got halfway there. You try to take advantage of the time you have. That's what they tell you to do. But when you're old, you look back and see all you did, with all that time, is waste it. All you have is a story of things you never started or couldn't finish. Things you fought with all your heart to build that didn't last or fought with all your heart to get rid of and they're still around. I'm ashamed of myself.'
Sometimes in life, the book finds you instead of the other way around. This was the case when I picked up Michael Chabon's Moonglow. I knew that the book had received good reviews upon its release a couple of months ago and it had been mildly on my reading radar. I had no idea that I would relate to its story on so many levels.
The best thing about Moonglow is that the story is grounded in fact. It is based on the author's own personal family history and is a memoir of sorts. I was well into Moonglow before I realised this. Chabon got most of the material for this book from his grandfather. As he lay on his deathbed, Chabon sat and listened to his grandfather as he told him the most incredible life story, 'his tongue loosened by powerful painkillers, his memory stirred by the imminence of death.'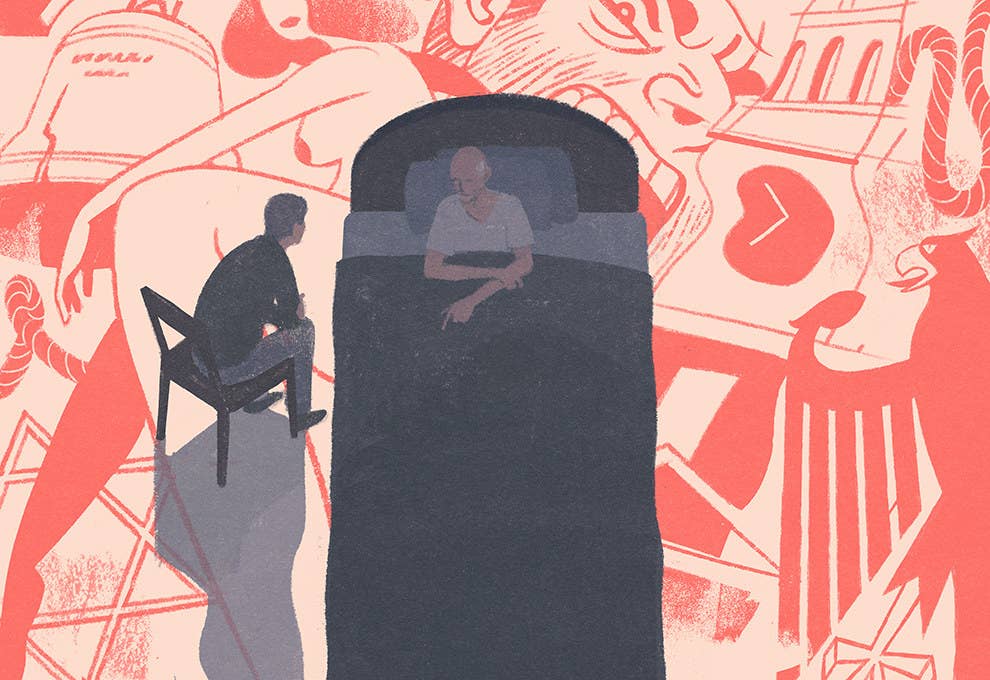 This story recounted, amongst many things, his grandfather's war experiences, how he met his wife, a short history of rocketry and a short stint in prison. Friends and family members feature throughout as does Wernher von Braun, the renowned aerospace engineer of dubious character. His grandfather's brother, Reynard, provides some of the comic relief with his adventures as a rabbi turned pool hustling gambler.
Chabon handles his grandfather's story beautifully and allows it to naturally develop at a perfect pace. He does this without retelling the story in an overbearing linear pattern. He adds in brief conversations with his mother about her dad and some of his own childhood memories to give the story a fully formed flavour. This allows an immersive experience of the family story to evolve. Also, Chabon has an absolutely beautiful turn of phrase and his insights and language make the story a work of art.
The real heart of the book however is his grandfathers undying love for his wife. He meets her after the war and they are immediately drawn to each other. Her status as a French refugee of war adds to her mysterious allure and he never quite figures out what happened to her during her past. She struggles with visions and paranoia as a result of these experiences but her husband always remains there at her side, madly in love. Theirs is a special love that shines out beyond the pages.
'The girl was a labyrinth to him; only by chance and error did he ever stumble blindly into her heart.'
The presence of death and family loyalty could have resulted in Chabon eulogising his family, but to his credit he tells their story warts and all. I've no doubt that this would have resulted in some difficult and uncomfortable reading for those close to the story, but there is nothing to be ashamed of here. In fact, this book is akin to a time capsule of the human experience. In years to come, it will be regarded as a great example of life during the 20th Century in all its vivid colours.
Ultimately, Moonglow highlights the story in all of us. It shows us how we all have a tale to tell. As I read this, I could only wonder what stories my own grandparents or parents could tell. Brutal, honest stories that tell the real truths and harsh realities of life.
As humans, we can tend to rewrite history to suit our needs. Thanks to Michael Chabon and his grandfather's honesty, we can see that the real stories are the ones worth sharing. Unfortunately, it often takes the presence of death for the shackles to come off the truth and let these stories be told.
"Anyway, it's a pretty good story,"  I said. "You have to admit."

"Yeah?" He crumpled up the Kleenex, having dispatched the solitary tear. "You can have it. I'm giving it to you. After I'm gone, write it down. Explain everything. Make it mean something. Use a lot of those fancy metaphors of yours. Put the whole thing in proper chronological order, not like this mishmash I'm making you. Start with the night I was born. March second, 1915. There was a lunar eclipse that night."
Afterthoughts
I recently published a list of books currently on sale for Amazon Kindle. On that list is one of Michael Chabon's earlier works titled The Amazing Adventures of Kavalier and Clay. Based on the writing in Moonglow, £1.99 is great value for the work of a very talented author.
As I read Moonglow, I used post-it notes to mark any quotations that I particularly enjoyed. By the end, the book was positively bursting with pink slips of paper. Chabon's writes a beautiful story.