I was looking through my 2016 diary last night and noticed a list of books titled 'classics that I must read this year.' I was ashamed to discover that I had not gone near one of them during the year despite my intentions. This year, these books are going to be my overall TOP PRIORITY!!! Technically, there are nine books involved here but I am going to break them down in five achievable targets.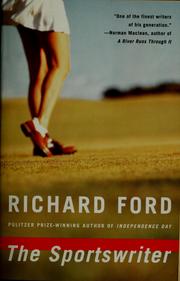 Wolf Hall (Hilary Mantel)
This book ticks many boxes for me. It won the Man Booker in 2009. It's a work of historical fiction. I keep hearing about it and seeing it everywhere! The story is about Thomas Cromwell who rises from 'lowborn boy' to one of the 'most powerful of Henry VIII'S courtiers.' I just know that I will love this book without reading a page and if I get through it I have it's Man Booker winning sequel Bring Up The Bodies lined up and ready to go.
Lord Of The Flies (William Golding)
Out of all the books on the list, at just over 240 pages, this one has to be the most achievable. By all accounts, this story of young boys left to fend for themselves on an island is a true classic piece of literature. I would love to read this one and then see one of the many stage adaptions.
Suttree (Cormac McCarthy)
I have been avoiding this one for quite some time ON PURPOSE and I'll tell you why now. I love Cormac McCarthy's work. I have read practically everything that he has written and dabbled in similar authors to keep the good thing going. This is the only major novel of his that I have not read and so I have been keeping it saved up like a fine red wine.It is also one of his bigger novels so when I go to read it, I want to be on a beach somewhere hot with no interruptions for a week. In 2017, I have to get to this one. Especially with rumours of a new McCarthy novel on the horizon.
One Hundred Years of Solitude (Gabriel García Márquez)
This book has been on every to-read list ever written and has sat on my shelf for years at this stage. I don't know why I haven't approached it yet because I also have a feeling that I will love this one. As I found out with John Steinbeck's Grapes of Wrath and East Of Eden, classics rarely disappoint. This book is 'a story of seven generations of the Buendía family and of Macondo, the town they have built.' That description alone has me hooked as does the Colombian setting. This is another MUST READ for 2017! Also, if I love this, I have Love in the Time of Cholera ready to go as a second helping of Márquez' work.
The Sportswriter (Richard Ford)
I think this book initially caught my eye when I saw it on a list of favourite books that influenced Bruce Springsteen. As a sportswriter of sorts myself, I like the idea of this semi-biographical book. I liked it so much that I went and bought the Everyman's Library Edition that including the two other books in the trilogy, Independence Day and The Lay Of The Land. I am pretty sure that there is a fourth book in the series but I don't even want to think about that before I read the first instalment.